4 DEC – 28 FEB 2015
http://en.szhkbiennale.org/

Rezone will be joining the Biennale of urbanism/architecture in Shenzhen, China. The Bi-City Biennale of Urbanism\Architecture (UABB) is currently the only biennial exhibition in the world to be based exclusively on the set themes of urbanism and urbanization. UABB situates itself within the regional context of the rapidly urbanizing Pearl River Delta, concerns itself with globally common urban issues, extensively communicates and interacts with the wider public, is presented using expressions of contemporary visual culture, and engages international, avant-garde dimensions as well as discourses of public interest.
The recently developed interactive pavilion 'Little Babylon' is on display in the main venue in a former flour factory where the Biennale will be hosted.

– – –
Rezone is uitgenodigd om deel te nemen aan de Internationale Architectuur Biënnale (officiëel de 'Bicity Biennale of urbanisme/architecture') in Shenzen China. Rezone heeft dit jaar een interactief opblaasbaar paviljoen ontwikkeld voor het Shine festival in Den Bosch. Dit mobiele paviljoen wordt gepresenteerd op de Biënnale, samen met werken uit 72 andere landen in een voormalige meelfabriek in Shenzhen. Het project is ontwikkeld door Rezone in samenwerking met o.a. vaa.onl architects (Kas Oosterhuis), componist Marijn Moerbeek, Ronald Werkhoven, Lust en inflatable specialist Erik van Dongen.
De stad Shenzhen had in de jaren 90 ongeveer 1 miljoen inwoners, nu inmiddels meer dan 14 miljoen. De Biënnale toont werk hoe je met dergelijke immense verstedelijkingen om kan gaan en hoe architectuur het hergebruik en de heroverweging van bestaande gebouwen verbeeldt en mogelijk maakt.

REZONE-MEETUP LIVE with SHENZHEN (afgelast!)
In verband met een inbraak afgelopen week kan het geplande event REZONE-MEETUP LIVE MET SHENZHEN van 5 december helaas niet plaatsvinden. We betreuren dit zeer.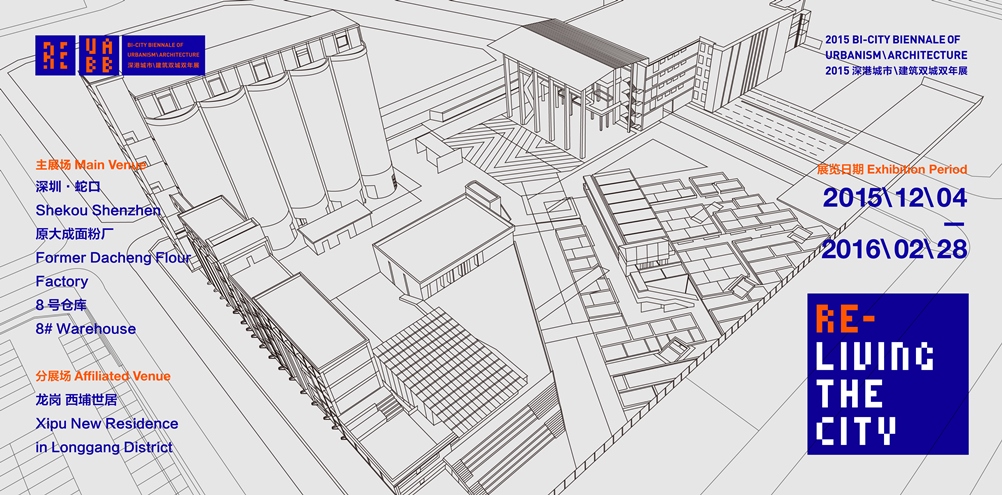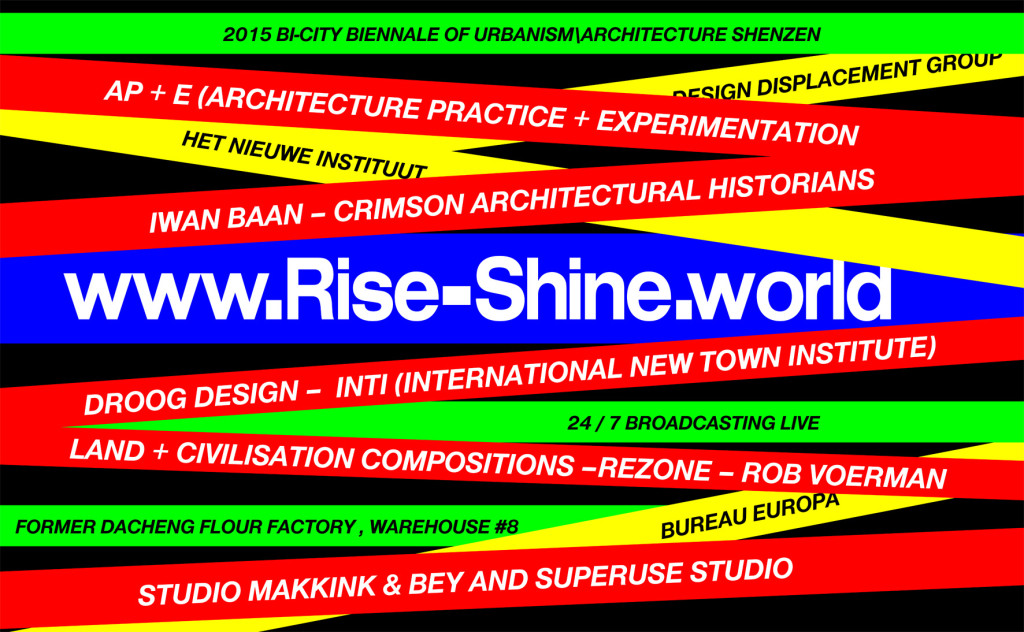 Published on Nov 30, 2015 / Filed under:
all projects
/ Tags: