2015 is proclaimed 'The year of (public) space" in the Netherlands. To address this theme Rezone speaks about new forms of public planning in Pakhuis de Zwijger on October the 8th.
The way we plan the utilization of our public space has changed drastically over the last years. Where classical methods and blueprint planning once ruled, we now see the influence of bottom up initiatives in urban planning. More often than not, new and innovative planning tools and methods are being used. So, it is about time to zoom in on these new ways of planning.
https://dezwijger.nl/programma/nieuwe-planningsmethoden
http://wiemaaktnederland.nl
– – –
Donderdag as vanaf 19:30 organiseert en spreekt Rezone in het kader van jaar van de ruimte een avond over nieuwe planningsmethoden in Pakhuis de Zwijger!
De manier waarop wij onze ruimte plannen is de laatste jaren flink veranderd. Waar vroeger de klassieke methoden en blauwdrukplanologie domineerden, zien we nu steeds vaker dat initiatieven van onderaf de invulling van de ruimtelijke planning bepalen. Steeds vaker gebruiken zij hiervoor nieuwe en innovatieve planningsmethoden en -instrumenten. Hoogste tijd dus om deze nieuwe vormen van planning onder de loep te nemen.
https://dezwijger.nl/programma/nieuwe-planningsmethoden
http://wiemaaktnederland.nl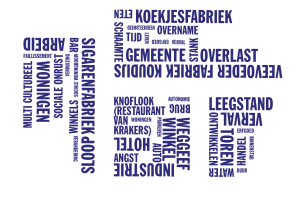 Published on Oct 04, 2015 / Filed under:
all projects
/ Tags: