CITY CRAFT-EVENT: GAMIFICATION VOOR GEBIEDSONTWIKKELING

tijdens expositie MozaïekBrabant
Vrijdag 21 nov 2014
13:30 – 18:00 uur
bkkc, Spoorlaan 21 i-k, Tilburg
Aanmelden via: post@rezonethegame.nl
Deelname is gratis
Rezone nodigt je bij deze uit voor het City Craft-event waarbij we games spelen rondom het thema gebiedsontwikkeling, met elkaar in debat gaan en kennis uitwisselen. Hoe kunnen games de processen achter gebiedsontwikkelingen anders inrichten en de grote top-down plannen vervangen? Samen met game-designers, architecten, onderzoekers, ontwikkelaars, beleidsmakers en geinteresseerden onderzoeken we dit vraagstuk vanuit verschillende invalshoeken.
Tevens wordt aandacht besteedt aan de expositie MozaïekBrabant, waarin men wil nadenken over nieuwe mogelijkheden om Brabant goed in te richten voor de toekomst.
Met games en sprekers: Jacob Buitenkant (Play the City), PaladinStudios (EnerCities), Rob de Waard (Simlandscape), Studio Papaver (Leve de krimp), Hans Venhuizen (The Making Of), Rezone the Game • Rezone (Rezone the Game), Tijmen Schep (www.hetnieuweinstituut.nl) en moderator Joep Mol (Joep Mol Architect).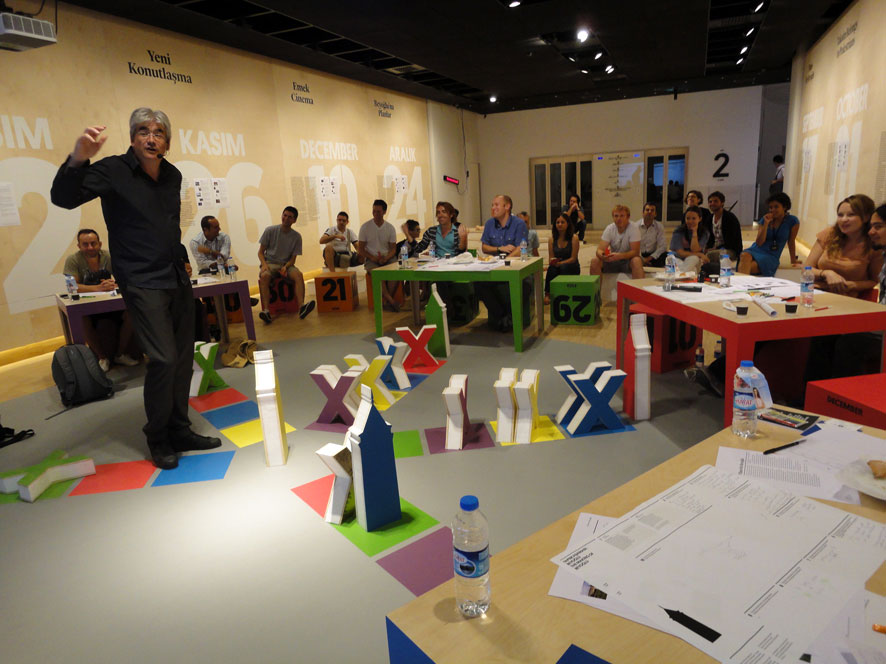 The Making Of van Hans Venhuizen
Published on Nov 07, 2014 / Filed under:
rezone @en
/ Tags: